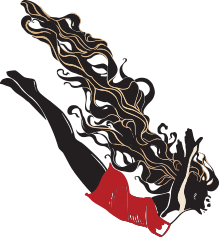 OUR STORY
Lodi Wines
Are you brave enough to take the plunge?
Stepping to the edge of the deep blue, inhaling a deep, long breath before diving in and submerging yourself into the shimmering water below. It is the moment of freefall, then stillness, as you become in tune with each of the senses throughout your body.
Take your dream trip.
Ask for that promotion.
Climb that mountain.
Ask him/her out.
Get the cream sauce.
Post that photo.
Start that business.
Ride with the top down.
Sing loudly.
Dance like nobody is watching.
Drink these bold, rich wines from the heart of Lodi.
About Plungerhead Wines
Plungerhead wines start in the heart of Lodi, which has grown in popularity in recent years for developing world class wines. Our goal is to craft wines reflective of Lodi's true character – rich flavors that are bold and deep, reflective of its unique soil and Mediterranean climate. We invite you to plunge headfirst into our wines and experience them with all your senses. From the bright fruit aromas lifting from the glass to the silky mouthfeel and lush, delicious fruit flavors – the enveloping nature of this alluring wine is sure to captivate and charm.